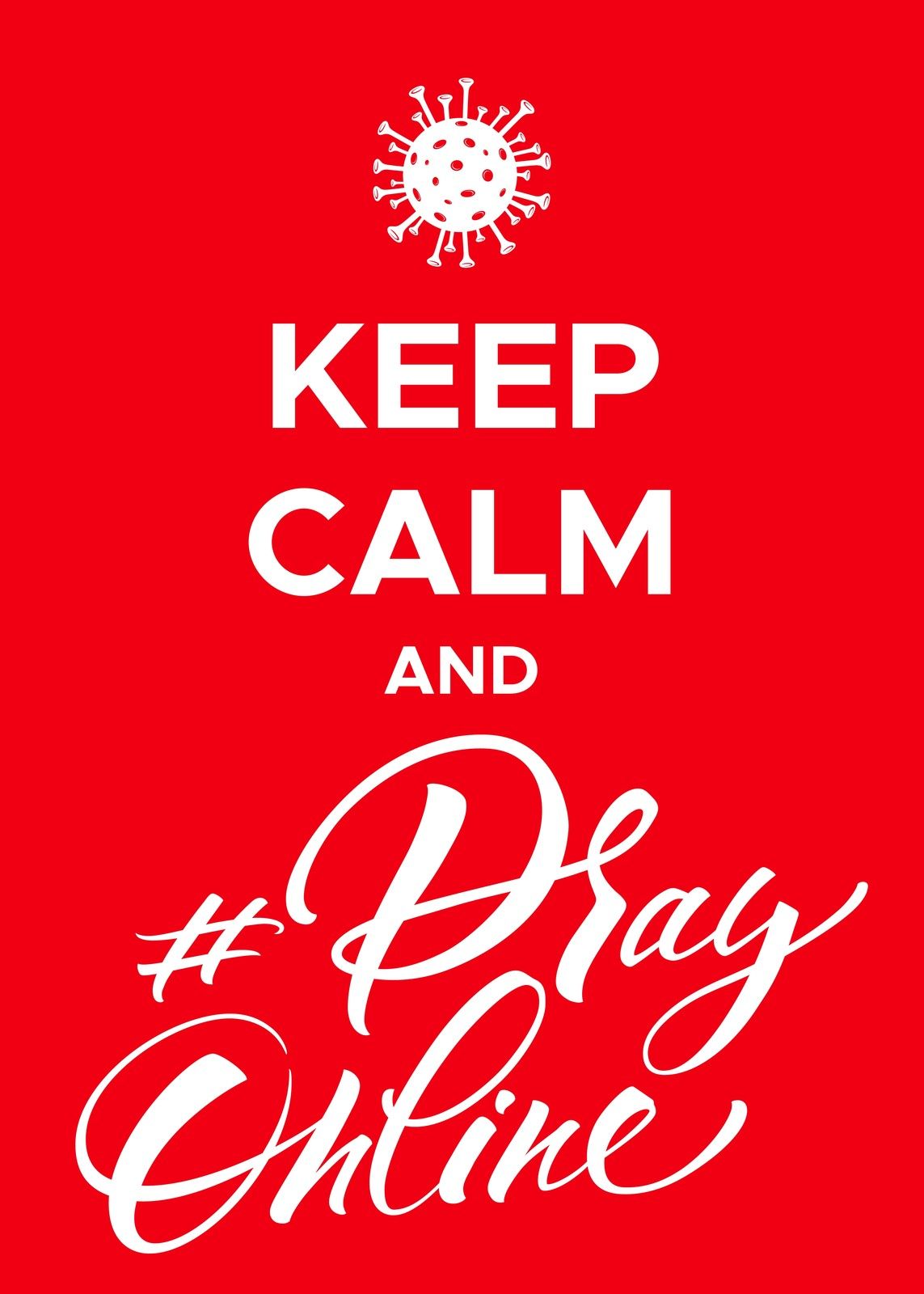 CORONAVIRUS: ADVICE AND RESOURCES FOR CHURCHES
Measures to ensure the health of us all and the continued witness of the church.
The Government has announced measures aimed at reducing the spread of coronavirus. How can we respond as the church, how can we help people stay healthy, and how can we be a witness for Jesus at this time? (Evangelical Alliance Website).
From Sunday, 22 March, many churches across the UK have moved their services online, and church activities such as Alpha and small groups are following suit. Following the latest government measures this is now be required.
For the health of our congregations, our communities and our country, churches must not meet physically. This affects not only Sunday services but all gatherings, regardless of their size. This is not only following good advice to limit the spread of coronavirus, but is now against the law.
There are a number of ways churches can operate online and care will be required to ensure they do not compromise the spirit and letter of the Government's measures. The safest option is for contributors to either record content or broadcast live from their own houses. If filming or streaming content from your church can be done simply, this would also be an acceptable approach. Government guidance says:
"A minister of religion or worship leader may leave their home to travel to their place of worship. A place of worship may broadcast an act of worship, whether over the internet or otherwise."
The government have clarified to the Evangelical Alliance that ​'a minister of religion' can include lay leaders, and volunteer camera operators and technicians can be included assuming they maintain appropriate social distance. The number of people involved should be kept to an absolute minimum and if travel and bringing people together can be avoided this is preferable.
advise for night shelters of coronavirus (covid-19)
Housing Justice has produced expert Health and Safety advice for winter night shelter projects on precautions projects can take to mitigate against the virus spreading.
They've made this advice available free of charge given the pressing nature of the issue (Housing Justice Website)
coronavirus (covid-19) and food banks
As the coronavirus pandemic unfolds in the UK, our main priority is ensuring the safety of everyone who comes to a food bank – whether it's someone needing help, someone volunteering their time, or someone making a donation.
Things are changing quickly, so we'll keep this section of the website updated regularly with information about what's happening in food banks across the country, what to do if you need support from a food bank, and what you can do if you're able to help. Use the buttons below to find the information you need quickly and easily (The Trussell Trust Website)
UNITED KINGDOM MINORITY ETHNIC MENTAL HEALTH
There has been a wealth of evidence produced to examine the poorer mental health outcomes experienced by UKME communities, showing some mental health conditions are more prevalent among ethnic minorities.
This may be due to social factors, experiences of racism or culturally specific traumas. The evidence also demonstrates people from black and minority ethnic communities are less likely to seek help at an early stage of illness, due to a combination of lack of knowledge, stigma, inappropriate models of diagnosis and poor experience
of mental health services. UKME people also have poorer experiences once in the mental health system and are more likely to be medicated and restrained or risk death in detention. Organisations working with UKME communities around mental health have recognised, and responded to, many of these issues. Understanding their work and highlighting best practice is crucial to continued work on tackling poor mental health outcomes in black and minority ethnic communities. (This document is produced by the Church of England).